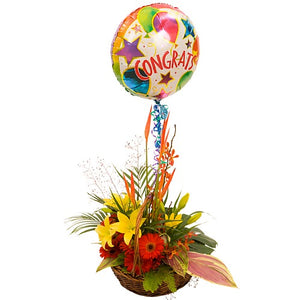 What a wonderful birthday gift a birthday balloon and fresh flowers would make on someone's special day! Imagine their joy once they receive such a great birthday gift.

Birthday Flowers and Balloon consists of:
Mixed seasonal flowers bouquet and balloon.  Free next day flower delivery Letterkenny, Donegal and throughout Ireland.